Pattern Sets
Summer Ete Set!
THIS BEAUTIFUL PATTERN BOOK HAS SOME OF MY VERY FAVORITE DESIGNS FROM GAUTIER-LANGUEREAU! WE JUST COULDN'T STOP AND KEPT FINDING MORE WONDERFUL OUTFITS WE JUST HAD TO ADD!!! OVER 13 PATTERNS!!!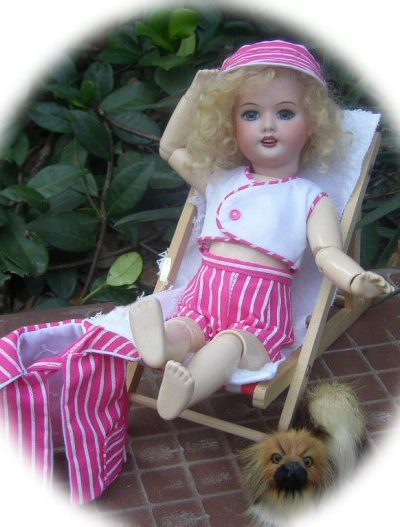 THERE ARE HOLIDAY DRESSES, A BEAUTIFUL SPRING ENSEMBLE, A SAILING MARIN OUTFIT, HATS, AND ACCESORIES!!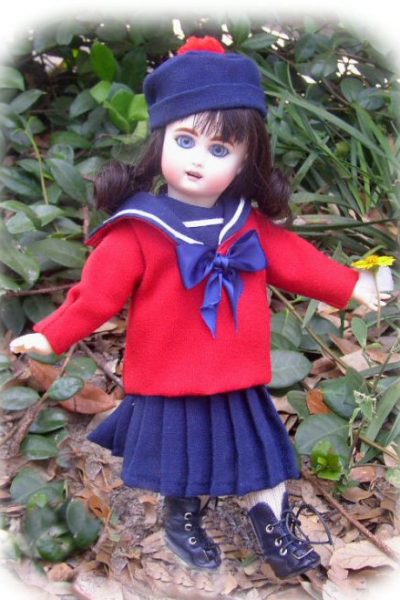 THIS SET OF PATTERNS IS TAKEN FROM ALL ERAS OF BLEUETTE- A SUMMER BEACH SET, A CYCLING OUTFIT, AND LOTS OF SUMMER DRESSES ARE INCLUDED !!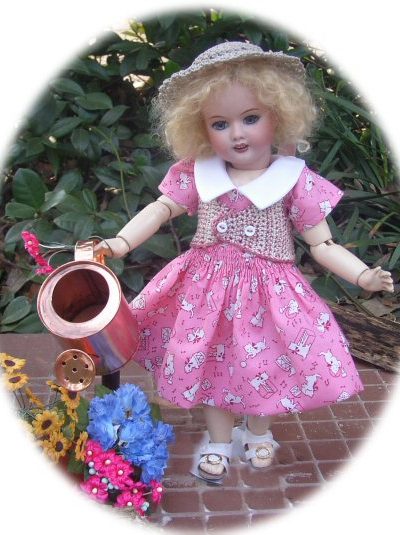 JELENA FROM 1932 HAS THE MOST BEAUTIFUL SUMMER ENSEMBLE- WITH A CROCHETED GILET- VEST!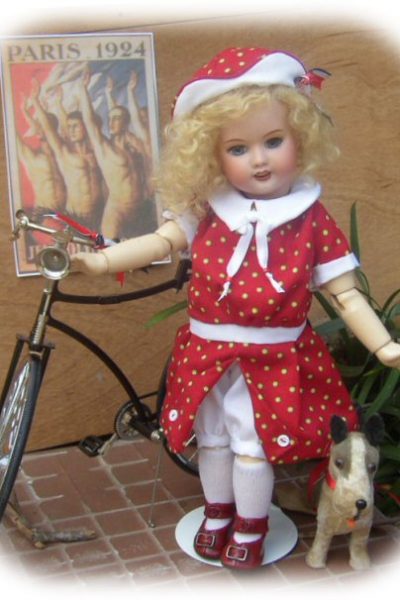 DURING THE OLYMPICS IN PARIS 1924, BLEUETTE IN INSPIRED TO GO CYCLING HERSELF!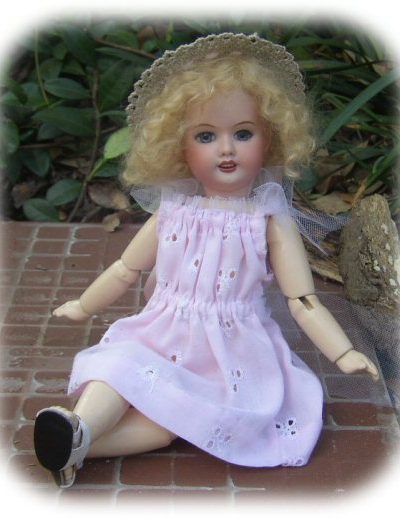 IN 1959, ONE OF THE LAST YEARS OF BLEUETTE, CORRINNE FINDS THIS WONDERFUL SUMMER DRESS AND SCARF!  FOR DAYS BY THE SEA, BLEUETTE HAS A SHORTS AND JACKET OUTFIT! (VERY EASY TO MAKE!)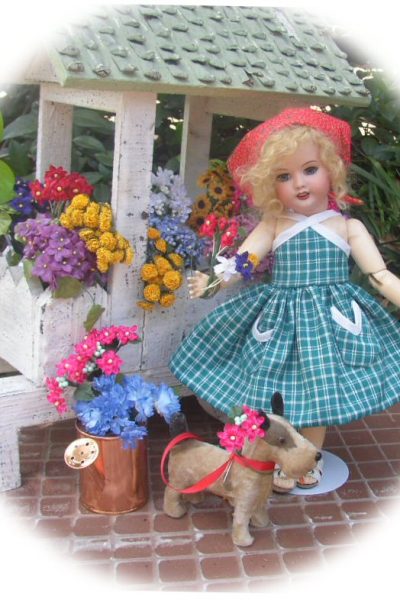 PLUS LOTS OF HATS!!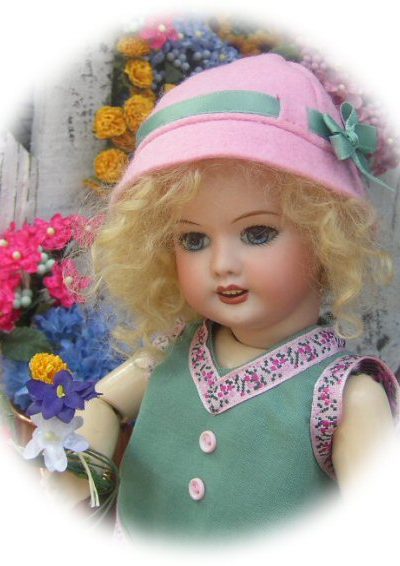 MOST OF THESE OUTFITS ARE REPRODUCTIONS OF ORIGINAL GAUTIER-LANGUEREAU OUTFITS- THAT WERE NOT AVAILABLE IN PATTERN FORM- BUT WERE SOLD READY-MADE.  MAKE UP A WHOLE SUMMER WARDROBE SO YOUR PRECIOUS LITTTLE BLEUETTE CAN LOOK AS AUTHENTIC AS POSSIBLE.
The patterns are clear and not too difficult- a basic wardrobe can be made without a lot of sewing experience- or you can add the couture touches that will make your outfit special.. $23.95

New Bleuette Pattern!
Angel Sleeve Bishops & Pretty Bonnets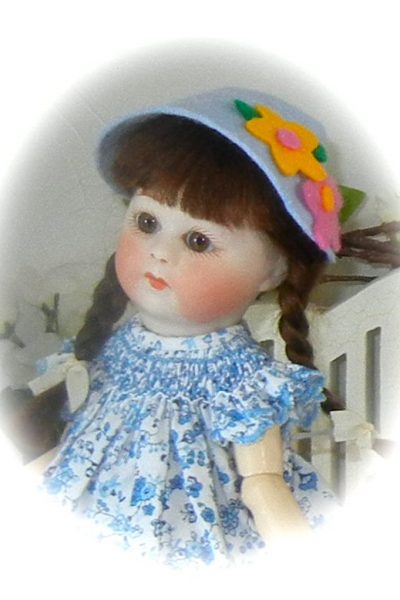 LOULOTTE AND BLEUETTE PATTERN FOR CLASSIC BISHOP DRESSES!! PLUS PATTERN FOR FAUX SMOCKED DRESSES! AND A BONNET!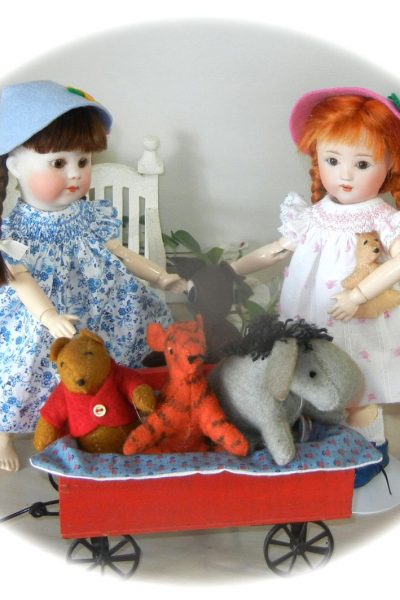 Either embroidered and smocked- or just gathered to the neck, this style is CLASSIC 1920'S & 30'S AND SO CUTE!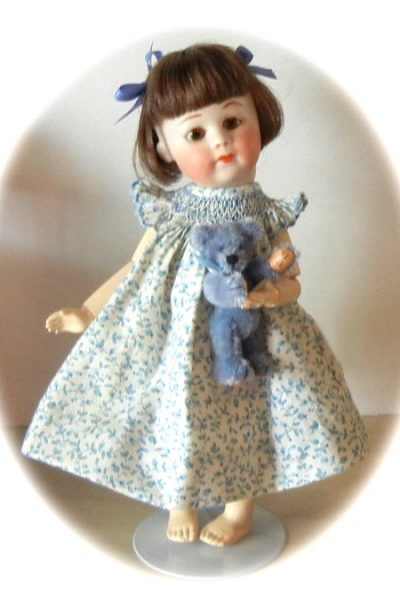 THE BISHOP IS SO EASY TO MAKE!  PATTERNS INCLUDE 11″ BLEUETTE SIZE AND 9″ LOULOTTE SIZE!
$10.99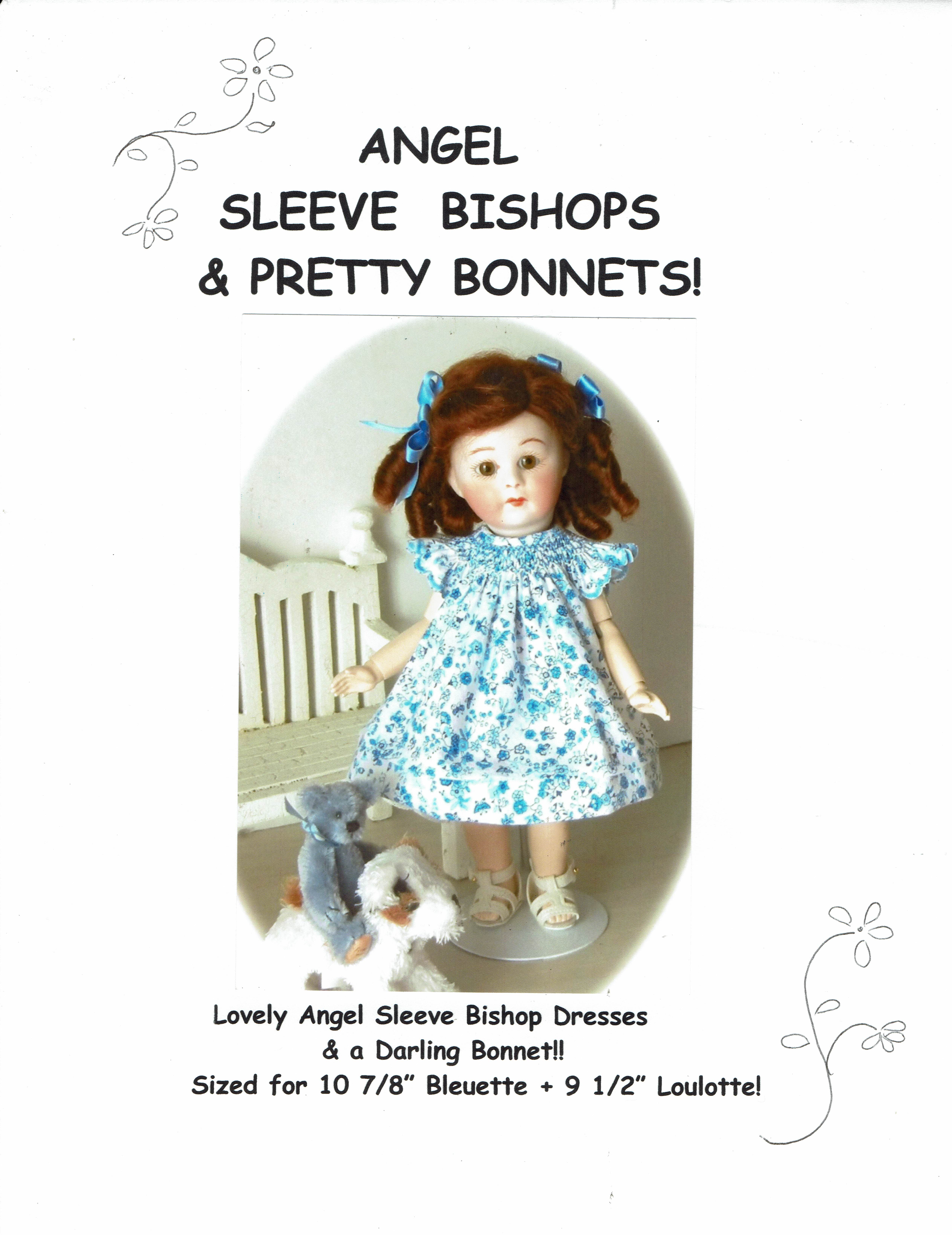 Angel Sleeve Bishops & Pretty Bonnets Download
Angel Sleeve Bishops & Pretty Bonnets Download
$10.99
---
La Baule 1930 Dress, Hat & Jacket
A PERFECT SUMMER ENSEMBLE FOR BLEUETTE!
THIS IS A REPRODUCTION OF A WONDERFUL G-LAN  OUTFIT- FROM THE "GOLDEN AGE" OF BLEUETTE!!!  HER DARLING BEACH DRESS HAS TABS ON THE SHOULDERS- WITH BUTTONS AND THE SKIRT HAS PLEATS IN FRONT AND BACK.  IT IS PERFECT WITH HER CROCHETED CAP! A REPRODUCTION OF   COUPE-VENT FROM  1930                      THE JACKET PULLS IT ALL TOGETHER!!! PATTERNS ARE CLEAR, WITH STEP BY STEP INSTRUCTIONS IN ENGLISH.
$10.98
---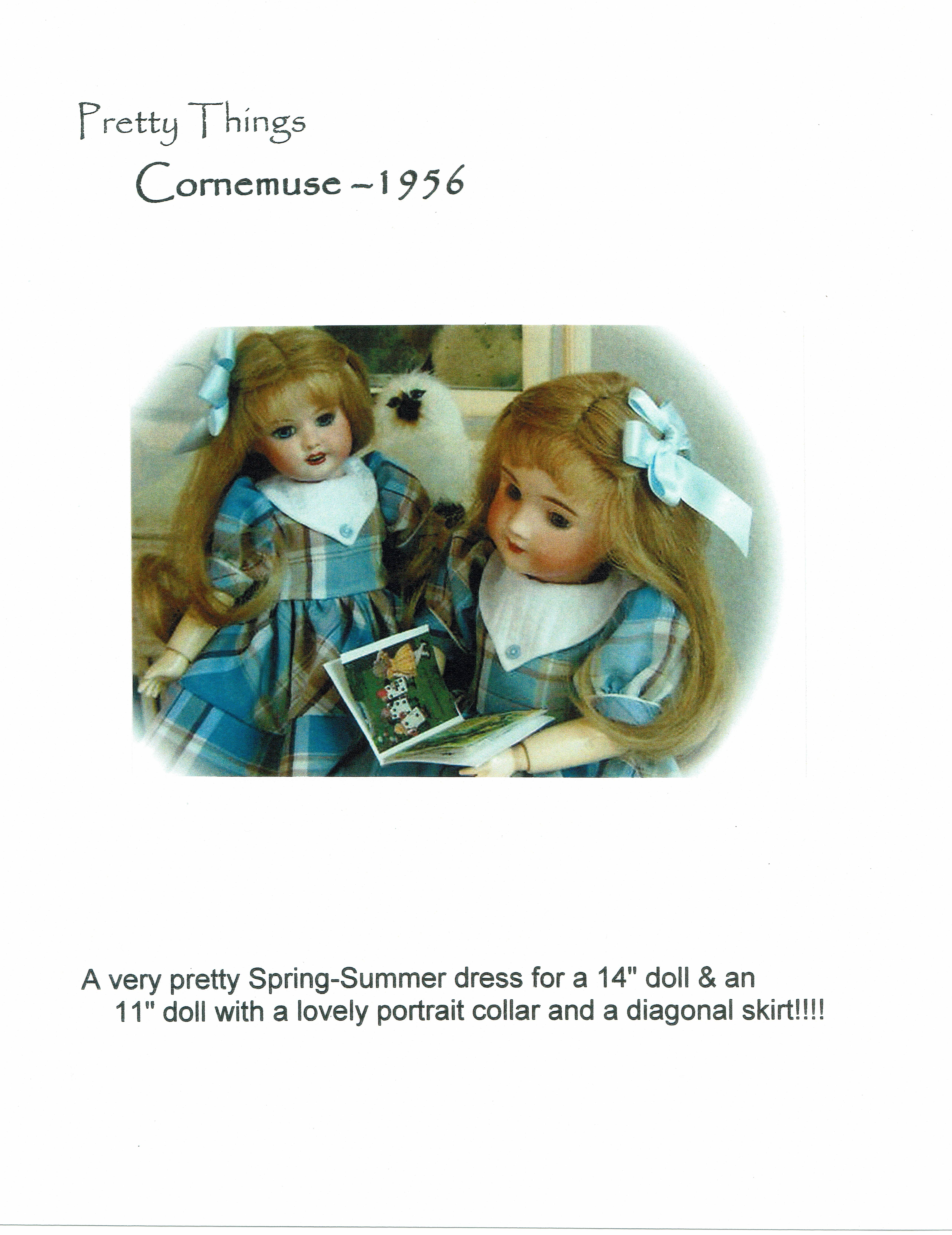 Cornemuse - 1956 Download
Cornemuse Download
$10.95
---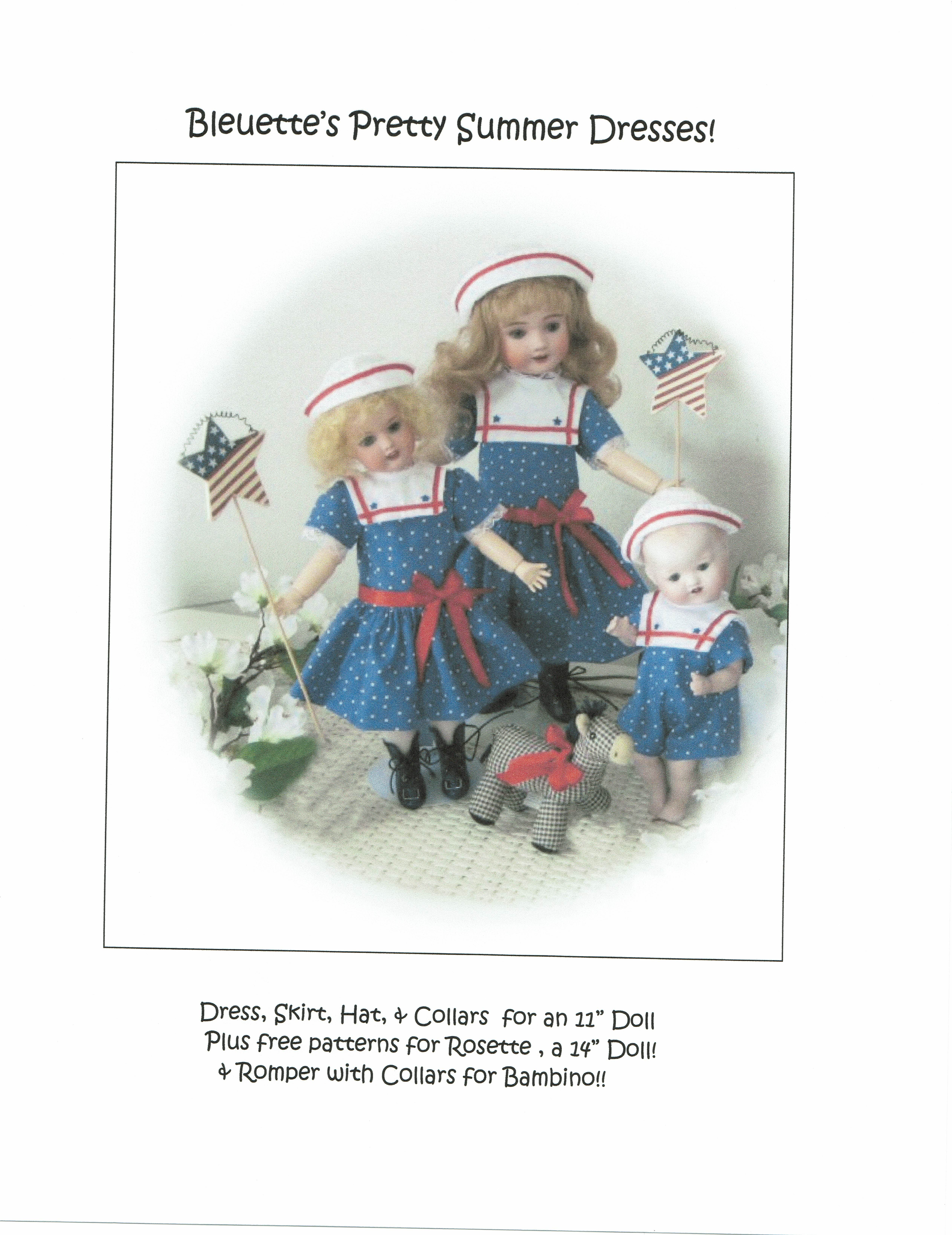 Bleuette Pretty Summer Dresses PDF Download
Pretty Summer Download
$10.95
---
---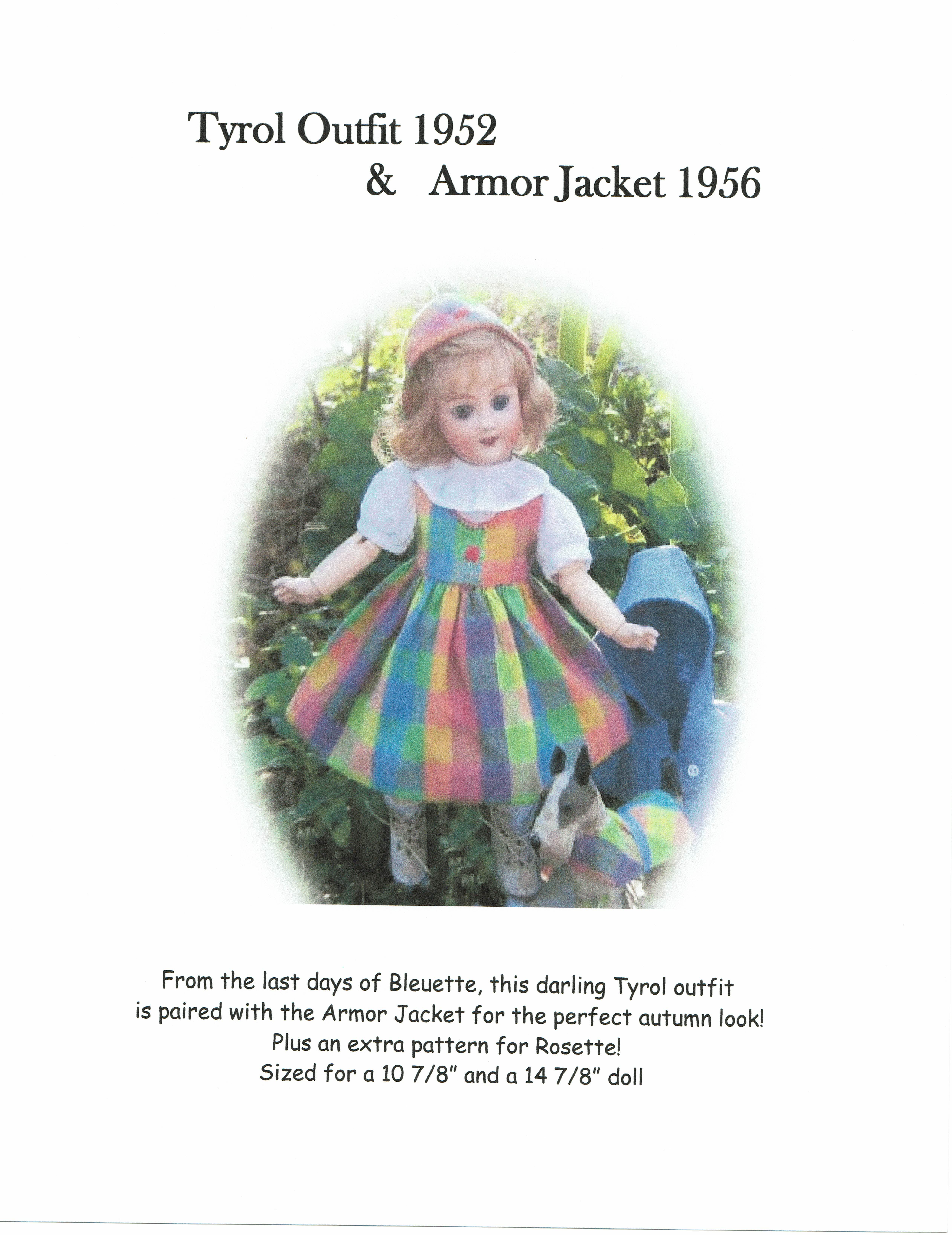 Tyrol Outfit 1952 Armor Jacket 1956
Tyrol Outfit & Armor Jacket Download
$10.95
---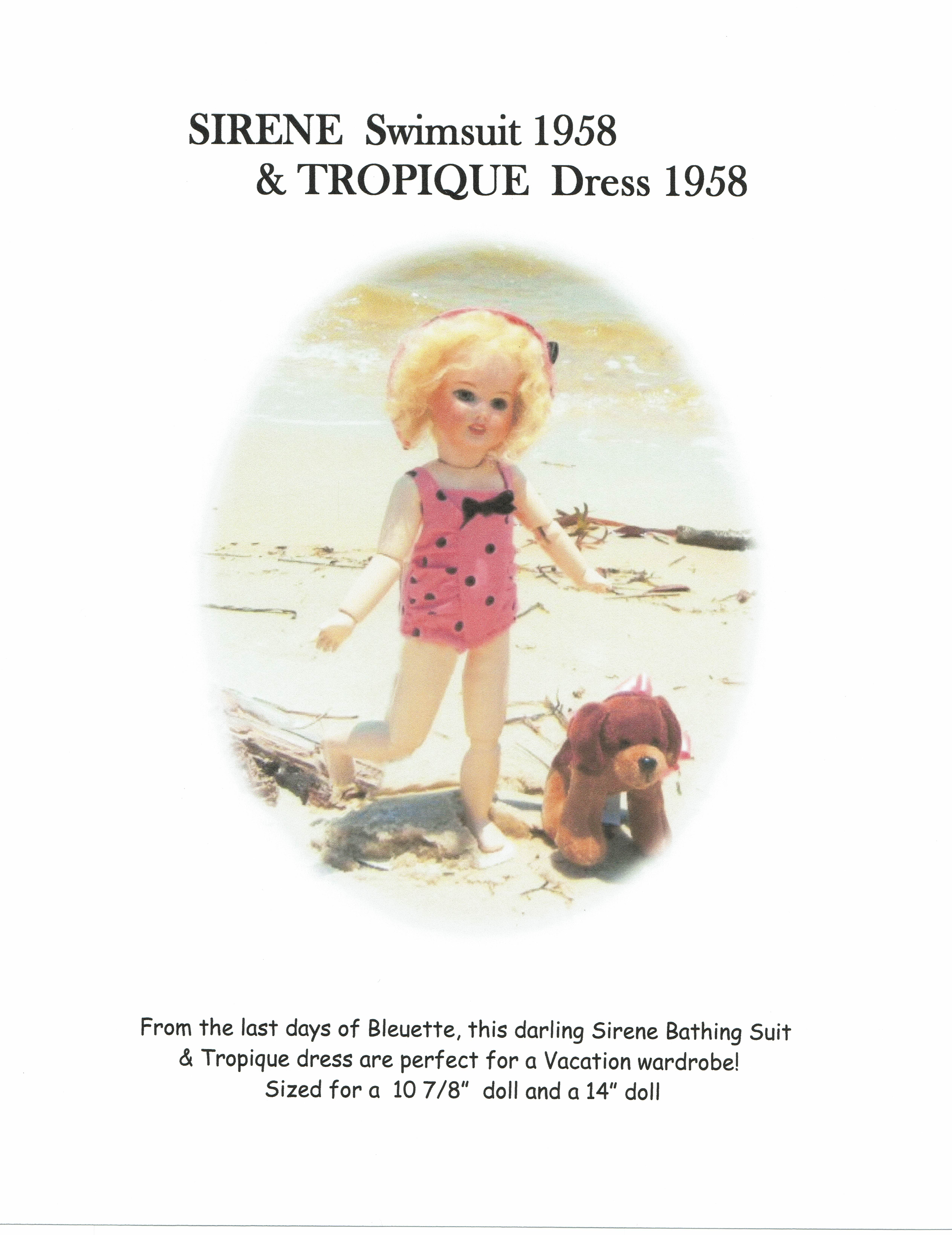 Sirene Tropique 1958
Sirene Tropique 1958 Download
$10.95
---
Cote D Emeraude 1959
Cote D Emeraude Download
$10.95